Oct 15, 2023 07:42 AM Central
Kate Cheer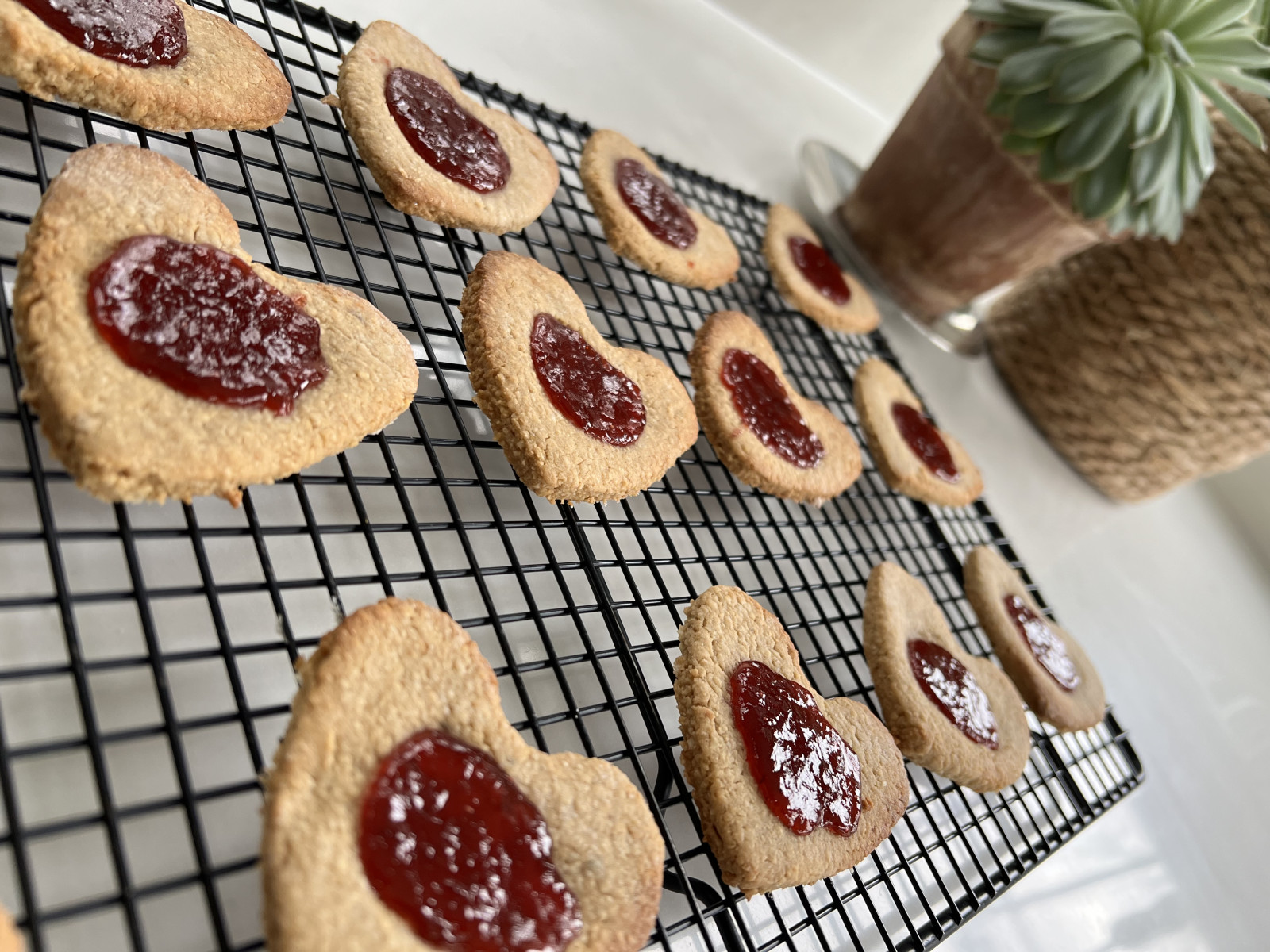 Valentines Strawberry Heart Almond Tarts
Gas mark 180 degrees
10 minutes cooking time
Makes 16 hearts
Ingredients:
90g oats blended to a flour
75g ground almonds
1 tbsp rice flour
2 tbsp melted coconut oil
1 tsp vanilla extract
2 tbsp oat milk
1 tbsp maple syrup
30g stevia granulated sugar (or coconut sugar)
1/2 tsp pink Himalayan salt
2tbsp rice flour to roll out pastry
No added sugar strawberry jam
Method
Mix all dry ingredients together (except 2 tbsp rice flour for rolling out) in a bowl and then add melted coconut oil, milk, oat milk, maple syrup and mix well to form a ball of dough. If mixture is a little too wet sprinkle more rice flour into it.
Place in fridge for 1 hour to chill.
Pre heat oven.
Remove and spread 2 tbsp rice flour onto clean surface and rolling pin and roll out pastry to 1/2 cm thickness. Using heart cutter, cut into heart shapes and place onto baking tray covered with greaseproof paper.
Using thumb make an indent in centre of heart and spoon 1/2 tsp of the jam into each heart centre.
Keep rolling out pastry and cutting etc until all pastry has been used up.
Place in oven and cook for 10 minutes. Then remove from oven and allow to cool for a few minutes before transferring onto a wire rack to fully cook before eating.
Will keep for up to 4 days in airtight container.
Enjoy!